We can take a look under the hood
Is your vehicle running rough, or making a strange noise? Is your check engine light on? Did you know a check engine light doesn't always mean there is something wrong with your engine? It's actually used to signal a problem with your vehicle emissions. Often, it's as simple as a loose gas cap, or bad sensor. Stop guessing, and gain peace of mind by knowing what is going on.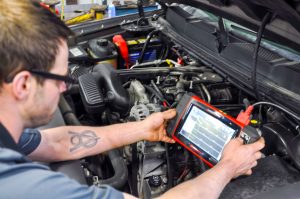 Corey's Car Care Center can help. Our professional certified technicians, use state-of-the art equipment, and constant training to diagnose any concerns, and recommend only needed repairs. Get back on the road safely, confident in our diagnostics, and knowing you made an informed decision.